"We do solemnly and sincerely and truly declare and affirm that the music that we play shall be the funk, the whole funk and nothing but the funk".
Les Jeux Sont Funk – faithful to the bass line
Les Jeux Sont Funk come from the Dolomites and their polestar is the groove, that is, the abstract energy that generates body movement. It is rumored that they were inspired by the enigmatic words of the Vizier of Funkology, who has been heard saying that music "should not aim for safety or stability, but rather for vertigo and ecstasy. It should strive, at the same time, for the deviations of dream and the fertility of disillusionment".
In 2016 they released their first album, Erasing Rock, for Italian indie label Irma Records. In the 2020 they signed with Color Red Music, which released their single "Spike Lee" on March 2021.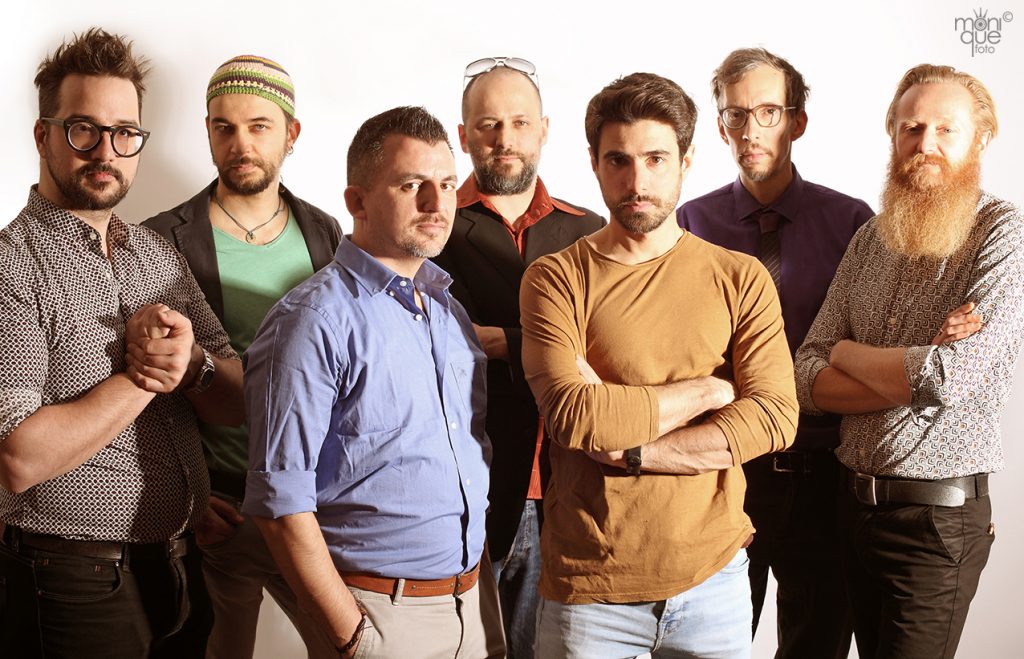 Les Jeux Sont Funk are:
Michele Bazzanella: bass, sound effects, percussion instruments, and production
Carlo Nardi: guitar, talk box, keyboards, flute, tenor sax, percussion instruments, and production
Maurizio Brugnara: keyboards
Stefano Malchiodi: drums, percussion instruments
Emiliano Tamanini: trumpet, flugelhorn
Marco Pisoni: tenor sax, baritone sax
Greta Marcolongo: vocals
Shanthi Kumari Roat: vocals
Alberto Brodesco: live visuals
Les Jeux Sont Funk on Color Red
Les Jeux Sont Funk on Irma Records